I Am Charged With A Crime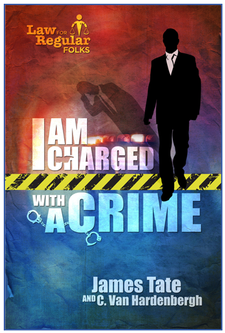 Hot off the presses! Van's new book is I Am Charged with a Crime, written with his co-author, James Tate. Jim is an internationally renowned criminal defense lawyer from northern Virginia. I Am Charged with a Crime exposes the inner workings of the criminal justice system from Van and Jim's perspective—they're both former prosecutors, and both have developed specialized criminal and traffic defense practices. Van and Jim bring to life some high-profile crimes and the resulting high-pressure trials, outlining their defense strategies and insider secrets. They offer strategies in planning your defense should you find yourself in court. For example, should you plead guilty or not guilty? Should you testify? Should you ask for a jury trial or stand before a judge? The stories are interesting, the characters lively, and the courtroom drama captivating. The book is a must-read for law students, crime buffs, attorneys, judges, and criminal defendants.
Enter your email address for you FREE e-book!