The Virginia Criminal Justice System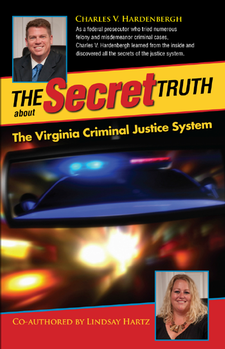 A criminal charge can have a tremendous effect on your future. But the right lawyer can help you get off of charges or assist you in getting the best possible sentence if acquittal is not a possibility. Before you hire any lawyer, take the time to educate yourself on the questions you should ask before hiring a criminal defense attorney to assist you. No lawyer can help you beat a charge on an issue that they fail to raise in court. The lowest fees that are offered by the lawyers you contact will generally result in the lowest amount of preparation and a higher likelihood of conviction.
On the other hand, just because a lawyer quotes a high fee does not guarantee that he or she is the best choice for your case. Hiring a lawyer that will put in the time and effort necessary to get you acquitted on criminal charges in Virginia, depends on finding an attorney who is competent and diligent. Van Hardenbergh has over a decade of experience prosecuting and defending criminal cases. He taught criminal law classes as a JAG officer in the US Army, and later served as a professor of law and accounting at the Virginia Military Institute. Van now practices full time as a criminal defense lawyer and also teaches as an adjunct faculty member at Southern Virginia University.
To get your free copy of The Secret Truth About the Virginia Criminal Justice System fill out the form below. We respect your privacy and do not sell or share this information.